UNIVERSITE DE PARIS - 9 ET 10 DECEMBRE 2019
Les matériaux dits complexes comme les émulsions, les microémulsions, les gels et les mousses ont une structure à différentes échelles et présentent de nombreuses interfaces qui jouent un rôle primordial dans leurs propriétés macroscopiques. Ces interfaces composées de protéines, de surfactants ou de particules auto assemblées peuvent en effet développer des propriétés mécaniques complexes et la connaissance de leur comportement dynamique est essentielle. Caractériser la microstructure et les propriétés rhéologiques des couches formées représente un enjeu scientifique en raison de leur faible épaisseur et de leur réponse viscoélastique non linéaire.
L'objectif de ce symposium, organisé à l'Université de Paris en partenariat avec IFP Energies nouvelles et sous l'égide du Groupe Français de Rhéologie est d'établir le lien entre les interfaces et les propriétés macroscopiques des systèmes multiphasiques. Pour cela, experts académiques et industriels seront réunis pour discuter les fondamentaux et les dernières avancées sur la caractérisation des interfaces en illustrant différents grands champs d'applications des matériaux complexes (agroalimentaire, cosmétiques, énergie, pharmacie, génie des procédés, textiles, etc.).
Inscrivez-vous d'ici le 15/11/2019
Envoyez un courriel à alain.ponton@univ-paris-diderot.fr en indiquant vos
noms, prénoms et adresse professionnelle
Détails et tarifs : https://cloud.mines-paristech.fr/index.php/s/TQQCa4x2qbNGAF5
Thu 25 Jul 2019 08:58:17 AM CEST - Permalien -

-

http://legfr.fr:80/site/actus/?v14sGA



November 8th, 2019 – FNTP Paris (France)
The Round Robin Test "Comparison of Concrete Rheometers: International Tests at the Artois University" were organized from 28 to 30 May 2018 on the rheology and tribology of concretes, respectively. This event is part of the issues developed by RILEM and within the framework of the actions carried out by the RILEM - TC MRP-266 Committee: Measuring Rheological Properties of Cement-based Materials chaired by Dr Mohammed Sonebi from Queen's University Belfast (UK).
This is not the first time that international researchers and laboratories have been investigating the rheology of cement-based materials since two other RRTs were organized:
The first RRT at LCPC in Nantes (France) in 23-27 October 2001,
The second RRT at NIST in Cleveland (USA) in 19-23 May 2003.
After 15 years, there was no RRT organized on this topic. However, during this period, the progress has been considerable, as much by the widening of the range of the new type concretes, the progress made by the new devices (new and up rheometers) and finally the way to analysis of the results.
With the appearance of new rheometers, it becomes essential to know the equations to connect the different rheometers and establish common test procedures. This RRT has also validated new devices in development.
Registration is open until 31 October 2019. Registration fees include participation to the one-day feedback, the welcome pack, the abstract booklet, coffee breaks and lunch. Payment must be made by credit card on the dedicated platform:
https://evenements.univ-artois.fr/e/93/journee-de-restitution-round-robin-test
Thu 25 Jul 2019 08:34:14 AM CEST - Permalien -

-

https://evenements.univ-artois.fr/e/93/journee-de-restitution-round-robin-test



From 22 - 23 May 2019, LUM GmbH hosts the next, now traditional International Conference Dispersion Analysis & Materials Testing in Berlin, Germany (start 9 am/end 6 pm). The conference organizer invites all world-wide LUM instrument users to learn strategies and results from scientific and industrial experts using LUMiSizer, LUMiFuge, LUMiReader, LUMiReader X-Ray and LUMiFrac. Register now!
Wed 24 Apr 2019 01:05:27 PM CEST - Permalien -

-

https://conference2019.lum-gmbh.com/conference_2019.html



The 5th International Soft Matter Conference (ISMC2019) will be held in Edinburgh, United Kingdom from 3-7 June 2019.
The Organisers are looking forward to welcoming you to this Conference, held under the auspices of the SoftComp Network of Excellence (external link).
Confirmed Plenary Speakers include:
Lydéric Bocquet (CNRS, ENS, Paris): 'Flow and rheology at ultimate scales'
Luca Cipelletti (University of Montpellier): 'Why soft solids fail'
Stephen L Craig (Duke University): 'Macromolecular Mechanochemistry'
Kohzo Ito (University of Tokyo): 'Tough topological polymers and their applications to energy-efficient vehicles and medicine'
Cait MacPhee (University of Edinburgh): 'Biofilms: What's in it for Soft Matter?'
Susan Perkin (University of Oxford): 'A Cabinet of Curiosities: Stories of Electrostatics in Soft Matter'
Sriram Ramaswamy (Indian Institute of Science, Bengaluru): 'Fast, Elastic, Defective, Active Matter'
There will be 10 scientific sessions:
Active Soft Matter (Keynotes: Hartmut Löwen, Dusseldorf; Eric Clément, ESPCI, Paris)
Arrested Soft Matter
Colloidal and Granular Soft Matter (Keynotes: Joris Sprakel, Wageningen)
Interfacial Soft Matter
Living Soft Matter (Keynotes: Eric Dufresne, ETH, Zürich)
Stressed Soft Matter
Polymeric Soft Matter (Keynotes: Friederike Schmid, Mainz)
Making and Measuring Soft Matter
Processing Soft Matter (Keynotes: Guillaume Ovarlez, Solvay, Bordeaux)
Self-assembled Soft Matter
Registration Opens 3 June, Morning
Scientific Programme Starts 3 June, 2pm
Opening Social Reception 3 June, Evening
Conference closes (with lunch) 7 June, 12:30pm
Sat 26 Jan 2019 01:25:40 PM CET - Permalien -

-

https://www.ismc2019.ed.ac.uk/



Dans le cadre du GdR MIC 3671 « Mise en forme des composites et propriétés induites », est organisée le 21 janvier 2019 une journée de travail portant sur les écoulements de fluides chargés (différent types et natures de charges) à MINES ParisTech, Paris (salle Chevalier).
Cette journée vise à rassembler les académiques et les industriels qui souhaitent échanger sur les aspects de caractérisation, modélisation et simulation pour la compréhension et la prédiction de la mise en forme de matériaux complexes et/ou architecturés comme les composites à fibres courtes synthétiques ou biosourcées, les nanocomposites, etc. Cette journée s'adresse aussi aux industriels qui désirent exposer leurs problématiques.
Si vous êtes intéressés, vous pouvez vous inscrire en ligne en cliquant directement sur le lien suivant : https://suspensions.sciencesconf.org/registration .
Tue 18 Dec 2018 09:51:24 AM CET - Permalien -

-

https://suspensions.sciencesconf.org/



Nordic Rheology Conference
Gothenburg, August 21-23, 2019
The conference covers all aspects and areas of rheology. Industrial case studies and academic research papers are both welcome. The aim is to bring together and enhance the exchange of knowledge between researchers, users, application specialists and instrumentation manufacturers in Nordic countries and beyond.
The NRC2019 highlights the rheology of cellulose systems relating to the use in polymer composites, coatings, paper, pulp, pharmaceuticals, food, etc. The pulp and paper industry is important in the Nordic countries and special attention will therefore be given to this field. Other subjects of special interest for NRC2019 include food, polymeric materials and bio-applications.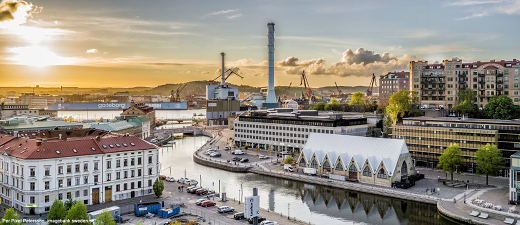 Tue 11 Dec 2018 08:31:23 AM CET - Permalien -

-

https://nordicrheologysociety.org/Home/Nrc



Chers collègues, Chers amis,
L'édition 2019 du Congrès Français de Mécanique, organisée par l'Institut de Recherche Dupuy de Lôme (IRDL, UMR CNRS 6027) et tous ses partenaires bretons, se tiendra à Brest sur le site de l'Université de Bretagne Occidentale (UBO), du lundi 26 au vendredi 30 août 2019.
Ce rassemblement biennal d'acteurs académiques et industriels est l'occasion majeure d'échanger tant sur les récentes avancées théoriques, numériques, expérimentales que sur les dernières applications industrielles.
Le CFM 2019 couvrira l'ensemble des domaines de la Mécanique (37 sessions, 4 mini-symposiums et 5 évènements associés) et s'intéressera en particulier à la thématique "Mécanique et la Mer : les enjeux scientifiques et technologiques".
N'hésitez pas à consulter la page web du congrès : https://cfm2019.sciencesconf.org
Le flyer est disponible sur le lien suivant : https://cfm2019.sciencesconf.org/data/pages/FLYER_CFM_Brest_2019.pdf
L'envoi des résumés est ouvert et possible jusqu'au 15 janvier 2019 sur https://cfm2019.sciencesconf.org/page/instructions_auteurs
Dans l'attente de vous accueillir nombreux à Brest.
Le comité d'organisation du CFM 2019
Fri 23 Nov 2018 05:19:41 PM CET - Permalien -

-

http://



Cette rencontre, organisée conjointement par le Groupe Français d'Etudes et d'Applications des Polymères (GFP) et le Groupe Français de Rhéologie (GFR), a pour but de permettre aux chercheurs académiques et industriels de ces deux communautés d'échanger et d'interagir sur les polymères allant de leurs conceptions architecturales jusqu'à leur propriétés finales d'usage. Très schématiquement, le chimiste synthétise la macromolécule, le rhéologue étudie et modélise ses propriétés viscoélastiques, le physico-chimiste tente de formuler le matériau et de comprendre la structuration de la matière mais de plus en plus il est indispensable d'associer dans cette démarche les chercheurs travaillant dans le domaine de la simulation afin d'optimiser les procédés d'élaboration.
Fri 16 Nov 2018 07:53:51 AM CET - Permalien -

-

http://rheopolym.univ-lyon1.fr/fr